The type of vehicle and equipment to be installed is determined by the Medical and vehicle governmental committees based on the driver's capabilities and limitations.  At the same time, it is possible to upgrade and change the type of vehicle and/or systems and accessories based on our customer's needs and requirements.
Before purchasing a vehicle, we strongly recommend that you would contact one of our representatives for reliable and precise information regarding the options available to you, and the process required to select the most suitable vehicle model and the systems and accessories to be installed.
All the systems, assemblies and accessories used by us comply with the relevant standards and requirements. Once TMN has completed the production and assembly process of your vehicle, it will be tested at the Technion's vehicle laboratory and will be approved by the Ministry of Transport, this in addition to the quality control processes carried out by TMN's qualified quality control personnel.
Mobility vehicles for disabled drivers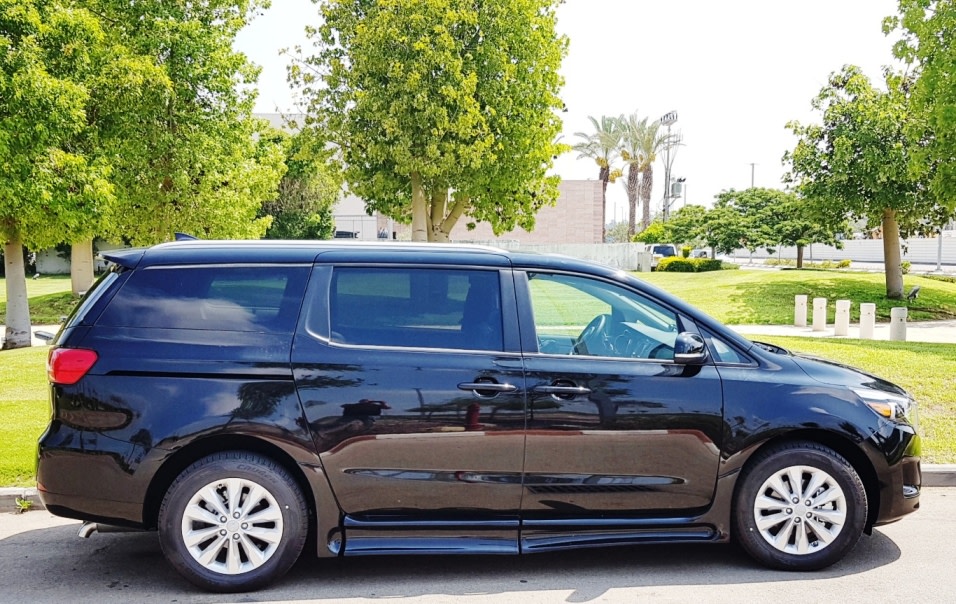 Vehicles for drivers with physical disabilities who use a wheelchair, are individually adapted to the driver's needs, either driving from the wheelchair or a special driver's seat.
Drivers who are unable to move from their wheelchair to the driving seat, will use a remotely operated lifting system to lift them while in their wheelchair into the vehicle and than move to the driver's position.  Drivers who do not need a wheelchair while driving, will position themselves at a point where they can safely move into the driver's seat.
Using an electric control panel or touch screen, the driver can control all the vehicle's systems, and drive with the assistance of mechanical and electronic accessories.
Mobility vehicles for disabled passengers
Vehicles to be used for the transport of a disabled passenger will be adapted to the specific passenger needs.  The vehicle is equipped with a lift or a ramp installed on the side or at the rear of the vehicle, devices to anchor the wheelchair to the vehicle floor, and special seat belts for the passengers.  Vehicles fitted with ramps have their rear section lowered in order to increase the interior height to accommodate a person sitting in a wheelchair.